2018 'Virginia Woolf and Photography', Special Issue: Photography and Gender,

Journal Communicação e Sociedade

http://revistacomsoc.pt

2018 'Virginia Woolf, Intimacy and Identity',

Virginia Woolf

, Tate Publications, Catalogue Tate St Ives Exhibition 'Virginia Woolf'

2017 'The Women's March on London: Virginia Woolf, John Berger, Judith Butler and Intersectionality',

Przeglad Kulturoznawczy,

4 (34). 2017

2017 'Virginia Woolf and the Artistic Heritage of St. Ives', in Virginia Woolf and Heritage (eds.). J.de Gay, T. Breckin and A. Reus, Clemson UP, Clemson
2016 'Woolf and the Visual',  A Companion to Virginia Woolf (ed.) J. Berman, Wiley Blackwell, New York, pp.291-304
2016 'Joanna Rajkowska: Themes, Influences, Art', in Radical Space (eds.) D. Shaw and M. Humm, Rowman & Littlefield, London
2013 'Multidisciplinary Woolf/Multiple Woolfs?', Interdisciplinary/Multidisciplinary Woolf (eds.) A Martin and K. Holland, Clemson University Press, pp. 3-12.
2013 'Cinema and Photography', Woolf in Context (eds.) B. Randall and J. Goldman, Cambridge University Press, pp. 291-301.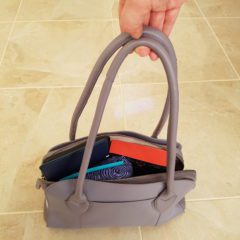 http://jessiecahalin.com/woolf-scholars-novel-choice/
https://www.charleston.org.uk/the-stephen-sisters-as-young-photographers/
https://www.mamsie.bbk.ac.uk/articles/abstract/10.16995/sim.98/